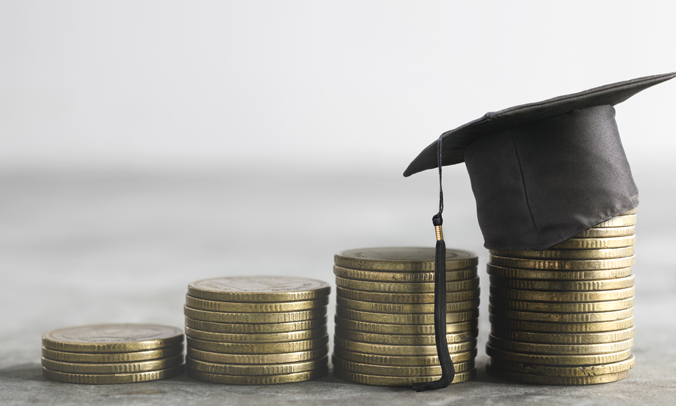 Multi-academy Trusts (MATs) now employ over 44% of the education workforce. While this model attracts a range of benefits through economies of scale and centralised budgets, MATs are also facing significant pressures. Under strain to recruit and retain the best people, many Trusts are frustrated by excessive red tape around salaries, impacting their ability to hold on to talent. Furthermore, MATs are increasingly losing time and money to inefficient accounts payable processes. Outdated systems and lengthy turnaround times are preventing Trusts from capitalising on the financial benefits of their centralised model.
To weather the storm of an ever-changing economic landscape, MATs must now plan more strategically for the future. This involves embracing new, more sustainable ways of working. With Liberata's fully managed F&A services, MATs can make substantial savings on overheads and resources whilst improving the accuracy and efficiency of their processes in readiness for future audits. In turn, these improvements will lessen the administrative burden and free up funds to plough back into improving educational outcomes.
Driving efficiencies
Currently, most F&A processes within MATs are managed by in-house teams. This is surprisingly costly on several fronts: MATs must not only pay a salary to each member of the team, but they must also factor in training requirements, pension contributions, and a raft of other financial considerations. Costs can therefore quickly spiral upwards when dealing with a multi-person team with a high turnover.
Furthermore, old habits die hard in many in-house teams, meaning that outdated internal processes lack the time and cost effectiveness needed to keep on top of a range of regulatory requirements. For example, some teams are still printing their invoices, which not only strikes the wrong chord in the drive towards more environmentally sustainable practices, but also wastes time and resources, and could even present a GDPR risk.
By partnering with Liberata, MATs can improve their accounts payable processes with a fully managed, scalable, and efficient solution that delivers the same level of work as a multi-person team. Putting recruitment and retention anxieties at bay, this will also ensure that all invoice processing is completed promptly and accurately, saving a huge amount of stress, paper, and unnecessary spend.
A win-win for MATs
Liberata's suite of F&A services go far beyond accounts payable. For MATs under constant pressure to prove the accuracy of their ledgers to external auditors, Liberata offers a Duplicate Payment Recovery Service that harnesses sophisticated analytics to identify historic overpayments and duplicate invoices. With minimal input needed from the Trust, Liberata then undertakes the entire recovery process on the MAT's behalf, often uncovering a wealth of unclaimed funds. Importantly, Liberata only takes a fee from any money recovered, as it operates on a 'no recovery, no fee' basis. If no duplicates are found and no funds are recovered, the MAT effectively benefits from a free audit from a reputable firm, with its purchase ledger gaining a recognised clean bill of health.
The Supplier Statement Reconciliation service can similarly give MATs full confidence in their ledgers. Traditionally a challenging and time-consuming process, supplier statement reconciliations are often overlooked by busy finance teams. However, they are highly important, as any inconsistencies are very quickly picked up by auditors. Liberata takes this burden away from teams, completing all reconciliation on the Trust's behalf and quickly identifying any credits, discounts or adjustments previously missed. Getting this essential aspect of F&A cleared off in a seamless and stress-free way gives MATs a significant advantage when the auditor comes knocking.
Improving outcomes
Increased efficiencies ultimately drive long-lasting improvements in students' educational outcomes. With more money to channel into the recruitment of teachers and better resources, MATs stand to gain from faster and smarter ways of working, attracting new students and boosting government funding. By partnering with Liberata, finance teams will be at the heart of this change. Our full range of F&A services takes the weight off teams' shoulders by freeing up resources and overheads, empowering MATs to look beyond the administrative burden and focus on what really matters.
Contact us to find out more about how Liberata can help your multi-academy Trust