19 December 2017
Liberata ends 2017 with best-ever award haul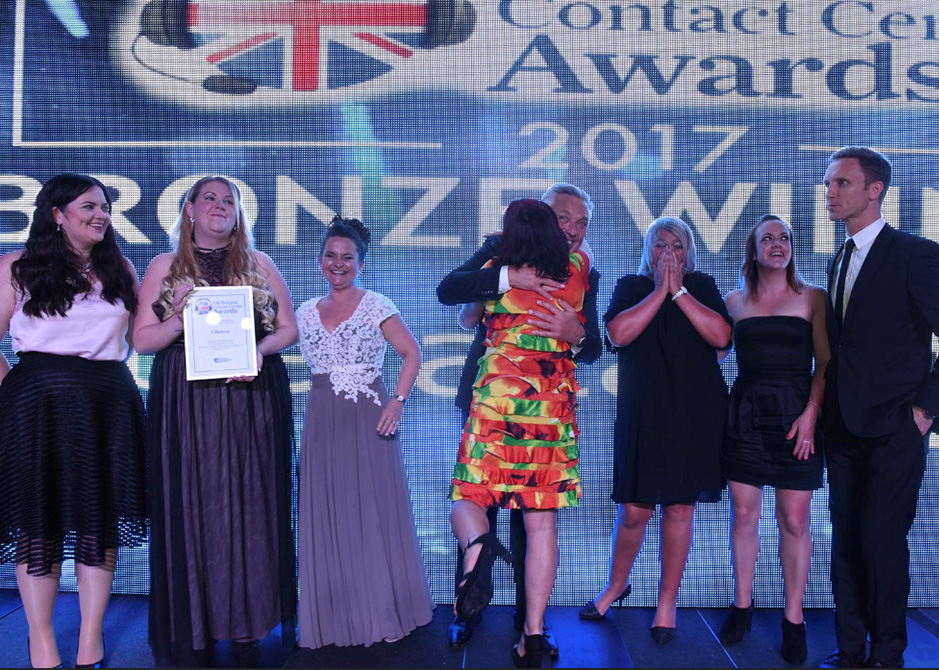 2017 marks a record-breaking year for Liberata who have been successful in winning six awards from four separate industry-leading events. The impressive haul comes as part of the strategic movement to deliver 'Intelligent Customer Engagement' to the UK public sector; improving delivery of service in key moments of the customers' experience. The award wins comprise of:
Liberata won 'Payroll Service Provider of the Year – fewer than 250 clients' award. This recognised Liberata's commitment to customer service and the ongoing success it has achieved delivering effective payroll services to its clients.
Institute of Revenues Rating and Valuation (IRRV) annual Performance Awards
Liberata won the 'Excellence in Non-Domestic Rate' award. This recognised Liberata's work in providing expert, reliable, resilient and efficient services, helping clients achieve consistently high revenue collection results.
Liberata's Customer Service team for Burnley and Pendle won the Bronze Award for "Most Positive Impact on the Community".
Leanne Burrows won the Bronze Award in the "Business Improvement Manager of the Year" category.
Liberata's team won the 'Best Use of Social Media' award, acknowledging the excellent customer engagement it has delivered in Burnley across social media channels.
Gayna Worthington from Pendle was also recognised as 'Trainer/Coach of the Year' following her outstanding performance throughout 2016/2017.
Liberata was also named as a finalist in a number of other awards categories over the last 12 months. These included: 'Payroll & HR Provider Award' at The Rewards 2017; 'Excellence in Innovation (Channel Shift)' at the IRRV Performance Awards; 'Best Outsourced Contact Centre' at the Call North West Awards; and Vicky McGurk for 'Community Champion of the Year' at the UK Contact Centre Awards.
Charlie Bruin, CEO of Liberata, said: "2017 has been a brilliant year for Liberata, we are proud of what we have achieved with the difference our work has made to the clients and communities we serve and it's great to see that recognised through industry awards. Key strategic partnerships in Hounslow, Hillingdon and Pendle during the year amongst other new business has added £130m in contract value to our business, meaning that our order book now stands in excess of £260m which is a five-year high and a great performance from the company. We look forward to continuing to deliver value to our clients in 2018 and beyond."
The full list of Liberata's award wins and nominations can be found here.
Back to news listing