People Services
By partnering with Liberata, you will be able to ensure employees are paid on time and accurately, manage all their HR requirements, and, should the unfortunate time come when job redundancies are a real threat, you will be able to offer outplacement support for your people. Whether you're looking for a standard or a bespoke solution, Liberata's People Services can deliver a reliable and trusted partnership for you.
Expert Delivery - 350 separate payrolls, over 1,000,000 payslips processed across Public and Private Sector organisations and we pay in excess of £1 billion to payees annually
Pinpoint Accuracy - Our solutions are different as they are highly secure, flexible and accurate with over 99.8% service accuracy delivered across our payrolls
Four tiers of service available - Payroll Bureau, Managed Service, Specialist Services and Premium Service. Allowing our clients to pick the solution that meets their current and anticipated needs
HR Services & Outplacement Support
Transactional HR Services - recruitment support, pre-employment checks, DBS checking, contract preparation & issue, contract variations, fixed term contract reminders, probation report administration, maternity / paternity leave administration, sickness leave administration, leavers' administration and pensions, loans & mortgage enquiries
Strategic HR Services - additionally include policy & procedures drafting, formal / informal meeting support, sensitive document drafting, new legislation briefing, disciplinary / dismissal / grievance / ill health procedure support, Trade Union negotiation, pay & grading advice, redundancy & retirement support, best practice support and Employment Tribunal & Settlement Agreement support
Organisational Development - for business strategy definition support, policy design & definition, change management support, role competency frameworks, staff development frameworks, compliance training programmes, Investors in People support and graduate / apprentice programme support
Outplacement Support - including career assessments, CV building, IT skills courses, company research database, interview coaching & support, personal career coaching, job search portal, career profiling tools, personal branding support and role on-boarding support
System Agnostic - our HR solutions are system agnostic so we can wrap our services around any existing payroll system
Flexibility – we respond to our clients' exact needs and will include strategic HR and organisational development. We never take a "one size fits all" approach
Security – having worked across sensitive areas of government for many years we take security very seriously
Partnerships – Liberata has an excellent network or partners that we can use if our clients require very specialist support and advice
All HR and Payroll services can either be procured by a direct award or via the Crown Commercial Services G Cloud 12 Framework. In addition, Payroll Services are available under the Crescent Purchasing Framework.
Case Study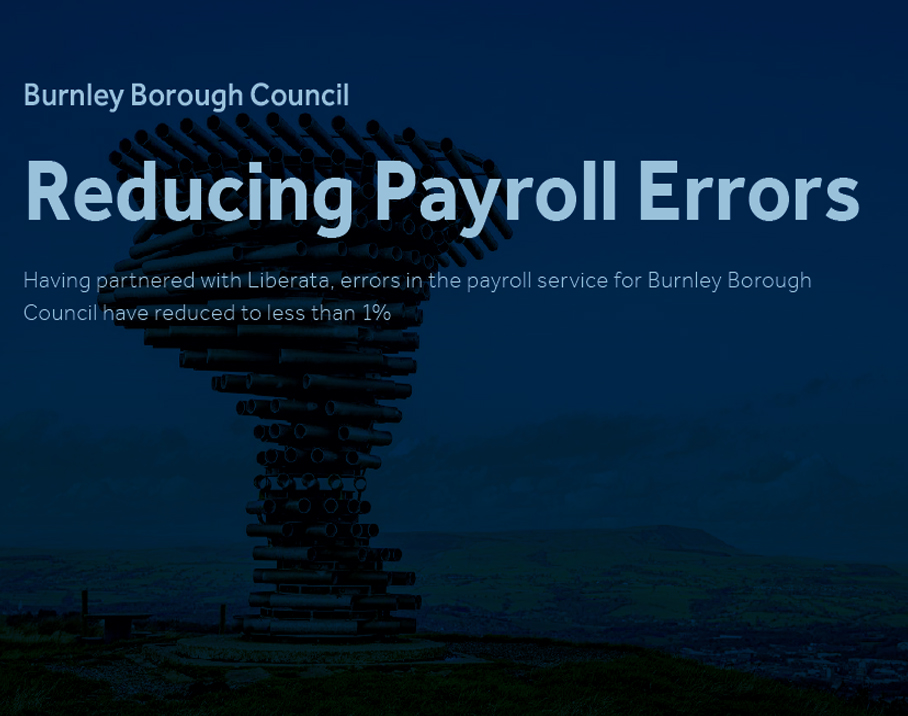 Product Sheets