Empty Homes Review
Around 710,000 UK properties are currently lying empty. The Ministry of Housing, Communities and Local Government (MHCLG) is addressing the empty property challenge and supporting local authorities in bringing more homes back into use through the New Homes Bonus scheme (NHB). With the ability for local authorities to earn additional income through NHB funding as it may be the last year the funding is available, so now is the time to maximise the returns available whilst you still can.
The Empty Homes Review service is a fully managed service which utilises technology, expertise and resources to identify long-term empty (LTE) properties which are occupied and attract New Homes Bonus funding, supporting local authorities with bringing homes back into use.
How does it work?
Our approach uses expert data matching technology, a network of specialist inspectors, a dedicated call centre team and experienced revenue practitioners - 120 of them - to exhaustively review and validate every long term empty property. This has ensured our LTE removal rate has continued to be over three times the national average.
The Empty Homes Review service will help you to:
Bring more empty homes back into use
Improve Council Tax collection through additional contact information
Maximise New Homes Bonus funding
What we do
Property and review tracking workflow platform
Review and reminder mailings
Online response platform for residents
Inbound and outbound calls
Property inspections (7 days a week)
Additional contact information provided
Data analysis, trends and opportunities
The results are available to view in real time through our online customer portal along with all the evidence available as part of the review.
Even if your in-house team are focused on delivering this review internally our service is designed to ensure there is no duplicated effort or cost involved. We offer the service on a risk and reward basis, so there are no upfront fees and no risk to you and you only pay for what we find beyond your own results, on average we help deliver £782,761 for an authority once completing a review.
To join the majority of councils in England who have used the service please contact us to find out more.
Case Study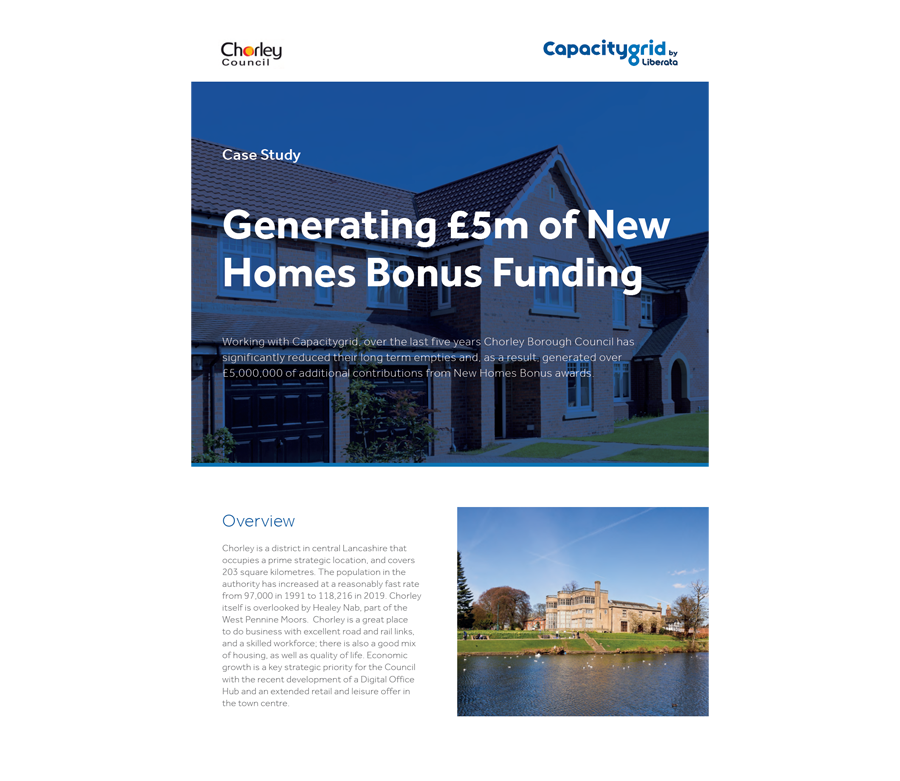 Product Sheet