LONDON BOROUGH OF HILLINGDON
Local Knowledge
An experienced team works to minimise customer complaints and drive up business rate collection.
Hillingdon is London's second largest borough to the west of the centre. Liberata has been in partnership with Hillingdon between 2008-2015 and 2017 onwards. Using our local government knowledge and award-winning collection processes we are working to ensure that Hillingdon's citizens continue to receive excellent customer service when contacting the council.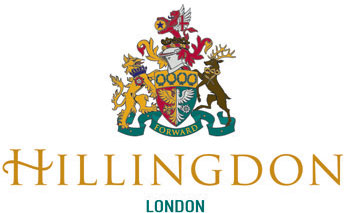 Our targets were...

Increase Business Rates collections
Liberata's effective and mature Business Rates collection process is run across several London boroughs and ensures Hillingdon benefit from best practice.

Support channel shift
New services have been added to the contract and support provided to the council to implement their channel shift plan

Reduce customer complaints
Liberata work to reduce complaints and build a solid system for the future; providing a reliable service where customer queries are resolved on one call.

Improve debt collection
Process review and support leads to improved collections.

Deliver improved access to services
Assisting the Council in its Digital Transformation programme.
How Liberata helped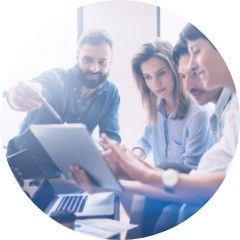 Unity
Through Hillingdon's openness and trust in Liberata as a partner we have built a good understanding of their internal structure, ensuring we can assist the council with their business strategy and work in partnership with them to deliver the savings they need.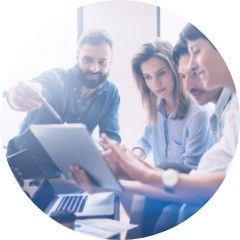 Reach
New services added to the contract including Empty Homes Review Service and Single Person Discount to run alongside Business Rates and Council Tax administration..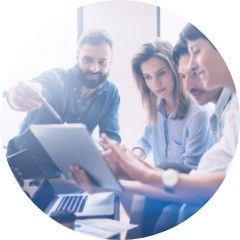 Toolkits
Customer service has been strengthened to offer customers a reliable, solid system where we aim to resolve customer enquiries on one call. With a very effective and mature Business Rates collection process in place, Hillingdon benefit from best practice.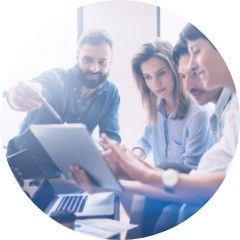 Engagement
Review and change processes to better serve customers Full engagement with the council through assisting and documenting change to increase engagement with their channel management plan.
What we achieved
£1m
additional cash collected by collecting over target on Business Rates

Helped
improve customer access to services

20%
reduction in phone calls
80%
reduction in caller to reception

2nd
best Business Rates collection recorded in Hillingdon (99.26%%)
Winner
awarded IRRV Business Rates Team of the Year 2017